It's all under one roof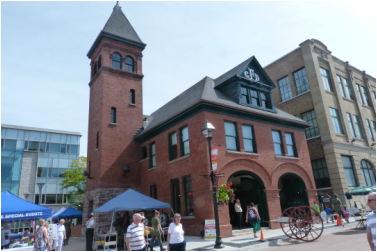 The Building
The Old Fire Hall Museum and Education Centre is housed in a magnificent 19th century fire hall. The old fire hall is one of a group of important civic landmarks located in the Galt core that has been designated under the Ontario Heritage Act.


---
Computer Information
Through the cooperation of the fire department archives, the museum has a large computer file, listed by category, which can provide researchers data on the Galt, Preston, Hespeler, Cambridge and Waterloo regional fire service, dating back to 1850.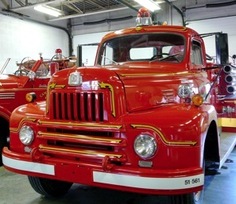 The Vehicles
The museum has the use of four vehicles in its inventory – a 1938 Bickle-Seagrave pumper is the centre piece of the museum and is on permanent display, a 1950 Bickle-Seagrave pumper and a 1951 pumper truck donated by Tennaco Canada Inc. are on display for special occasions only and finally we have a 1938 Chieftain Quad, which has yet to be restored.
---
Photos & other resources

The museum is home to the Cambridge Fire Department archives. It has literally thousands of photographs depict ing fire vehicles from Galt, Preston and Hespeler as well as fires, accidents, social events and parades.


The Doug Johnston Fire Library

The museum also has a comprehensive library with information about the fire service, fire vehicles and equipment.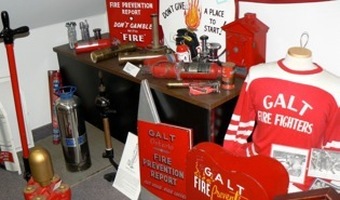 The Equipment

The equipment inventory includes everything from formal uniforms and firefighting turnout gear to axes, hooks. hose reels and more.


---